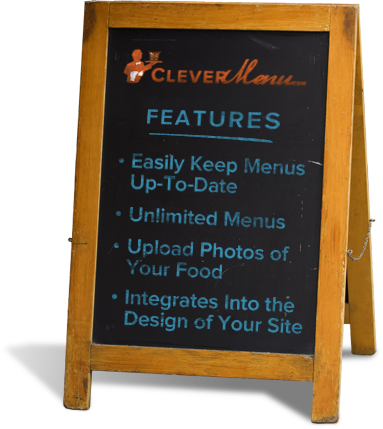 ABOUT
---
The CleverMenu.com system consists of an administration tool that allows you to easily manage your menu. You can have unlimited menus (i.e. Lunch, Dinner, Desserts), each with unlimited categories of items.
Each item can have options (such as a small bowl or a large bowl) and add-ons (such as add chicken for $4). Each item can also optionally have a photo attached to it to allow visitors to whet their appetites.
The basic setup includes an online menu that is hosted on our server. We can also provide a custom integration in to your design and have the menu hosted on your own web site.
Below are some screenshots of the system. To try out a live demo of the system, click here.
---