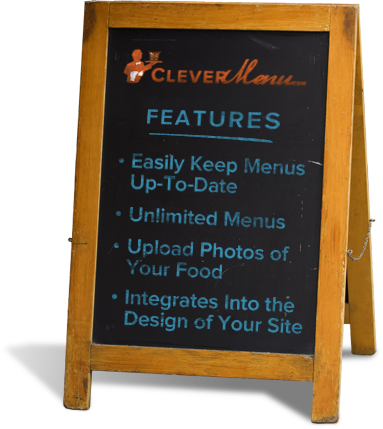 Online menu management made easy!
---
Is your restaurant's menu up-to-date on your web site? Tired of paying and waiting for your web designer to make updates to the menu? Or does your restaurant's web site not have an online menu? CleverMenu.com is a perfect solution for any restaurant looking to put their menu online and keep it current.
Find out a little more about our system by clicking here.
Or try out a live online demo by clicking here.
Take control of your restaurant's menu today. Sign up now!